Markets & Trends | Part Two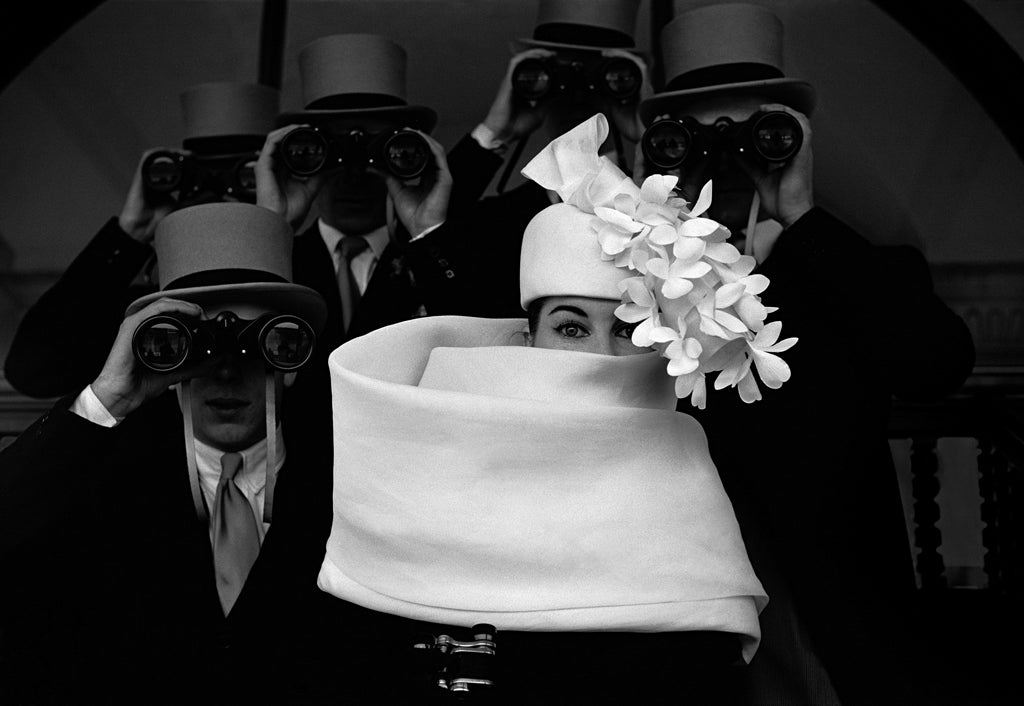 ©Frank Horvat Archive
Table of Contents: 
5. What to Look for When Collecting 

7. The narrative and cultural meaning
---
What to Look for When Collecting
Lenscloud's art collectors and investors benefit from the technological advancements that come along with this new dawn of art as an asset. 
That's because digital transactions and digital experiences on online platforms, especially with a curatorial component, offer buyers the opportunity to learn and educate themselves about the history, significance, process and meaning of the art photography medium. 
Besides this, the digital landscape gives an already thriving art market and auctioning business model an added level of transparency. 
Online auction houses, databases, catalogues and fairs, along with individual artist websites, give collectors the chance to get a sense of the value of the limited edition print, the photographer's own style, and to judge their decision to buy based on so much more than just 'scarcity'. 
On our end, these online transactions give us the ability to track real-time market data. It's a whole new level of cultural patronage.  
---
Process-Oriented Work
When it comes to process, Paris Photo connects visitors with first-hand insights and access to the art world. The largest international fair dedicated to photography, Paris Photo brings investors a chance to experience and collect pieces from modern masters as well as emerging young talents. For the 2018 edition, the fair opened up with the 'Curiosa' sector, focusing on a selection of erotic images, 'challenging our gaze on the fantasized and fetishicized body, and tackling relations of power, domination and gender issues.'
This preoccupation with theme, experimentation and form is part of the process of photographic art. In the postmodern era especially, photography has become much more experimental. While different photographers have their own preoccupations, the process of creating the photograph is still one that is thoughtful, often critical, poised to reflect a particular statement or showcase a kind of thought process behind the shot.
At Tate Modern, for example, photographer Antony Crain studies the 'shape' of light' as well as the process of photography as both an art form and a form of technology. He works with electronic ink, capturing contemporary cities in eerie and defamiliarised ways. Says Crain, 'It's all about marrying the right process with the right image.'
This meta commentary on photography is a trend that focuses on the process behind the creation of photography. It's all about the technical and even mechanical workings of photography, which are then being reverse-engineered for a truly unique result. 
Meanwhile, Lenscloud artist Emma Critchley is also preoccupied with notions of the technical form of photography that locates a subject in space and time and the sheer fleeting ephemerality of a single moment. Just like Crain, Critchley combines her other knowledge and passions -- such as diving -- with her study in underwater photography. 
'For me being in water evokes a sense of time that is different to how we usually think and experience it. I am interested in the heterogeneous nature of time'.
There's an honesty to photography for Critchley, in fact, quite contrary to the accusations some may have of a photograph being highly finessed or editable these days (think, editorials and full-page advertisement spreads in high-fashion magazines). 
In the interplay between the photographic form, the environment underwater, and the suspended moment of not only a photograph but the sheer experience of suspended animation underwater, Critchley finds this honesty, which is distinctly human. 
It's the temporal and fleeting experience of being human, the honesty this calls for and the way that the camera can capture this that draw her to photography. 
Young photographers are returning to their traditional roots to try and explore a pastiche of traditional and digital methods. While some want to use this as an ironic or even nostalgic remembrance for the process of photography, others want to say something about the heavily digitally-manipulated image. 
However, this trend takes us back to what Edward Steichem says about art photography being a 'distillation of ideas, thought, experience, insight and understanding' by the artist themselves, far more intentional and exploratory than those who think photography is an ephemeral medium would have one believe. 
---
The narrative and cultural meaning
Close to the exploration of the process as being an intentional setup of the artist-photographer, there is also a narrative happening behind the scenes in art photography. 
What makes 'Untitled (Cowboy)' by Richard Prince so popular? There's something going on with this photograph of a photograph. 
©Richard Prince
These are choices that add layers of meaning to the photographer's image. The choice to use an image that had already been widely recognised and plastered in the American zeitgeist was an intentional one. It's not only playing with consumer culture, it's a remark on the romanticised and stereotypical imagery of classic American masculinity. 
Of course, none of this is immediately apparent. It takes time to peel back the layers of meaning that bring an art photograph to life. While art photography certainly is a more 'quiet' medium, the cultural meaning is often rich and vibrant. 
While the image itself is quiet and still, the narratives behind the choices made are not a mistake. Nor are they something that is simply ascribed, post-factum. In fact, it may well be a commentary on reproducibility itself — much in the way that Warhol's pop-based imagery and photographic silkscreens are similar but washed in different colours. 
---
Display and interpretation
Another aspect to look for when 'evaluating' art photography as a collector is to consider the level of staging and display that has gone into formulating the shot. 
Of course, digital platforms like Lenscloud afford new collectors a deep level of transparency and connectivity to an artist's methodology and mode of working — which means it's easier than ever to learn more about process, narrative, and the staging of a photograph. 
Consider, for example that Cindy Sherman, whose works occupy nine of the top 50 spots, sold prints in 2014 for $6.8 million. 
Sherman's photographs go beyond traditional photography. She creates and stages images that are reminiscent of film noir actresses or recognisable historical figures. Sometimes, these are self-portraits  — but they are always planned. 
There are multiple series such as "Bus Riders," "Untitled Film Stills," and "Fairy Tales", where Sherman brings a new look but heavily stages the lighting, setup, and outfits of the characters she embodies. They are almost caught in a moment of performance, making her images dramatic and theatrical. 
This careful staging makes intention very explicit. They are not just arresting because of these stunning choices but because of the way the entire photograph comes together, pulling the viewer in to deconstruct, consider and interpret. 
---
Buy what you love
At the end of the day, the first connection any collector will have with a photograph will be non-verbal, often inexplicable and quite emotional. 
These rather evocative draws that a buyer may have with an artist or their photographs are not easily explained — nor easily forgotten.
As a new market, photography offers a range of buying opportunities for the would-be collector. Yet it's always on the buyer to carry out their due diligence and research artists as well as the process of the photograph. 
Once you have been captured or intrigued by a particular image, take the time to find out details by understanding if it's a handmade or machine-made print. Does the photographer work primarily in analogue or digital? Is it editioned or not? If the photographer has passed away, does the posthumous print bear a stamp, an annotation or any other related marks that might indicate origin and provenance?
As you can see, your initial instinct should be the catalyst. But your research should follow up and corroborate your decision, prior to purchase.