Markets & Trends | Part Three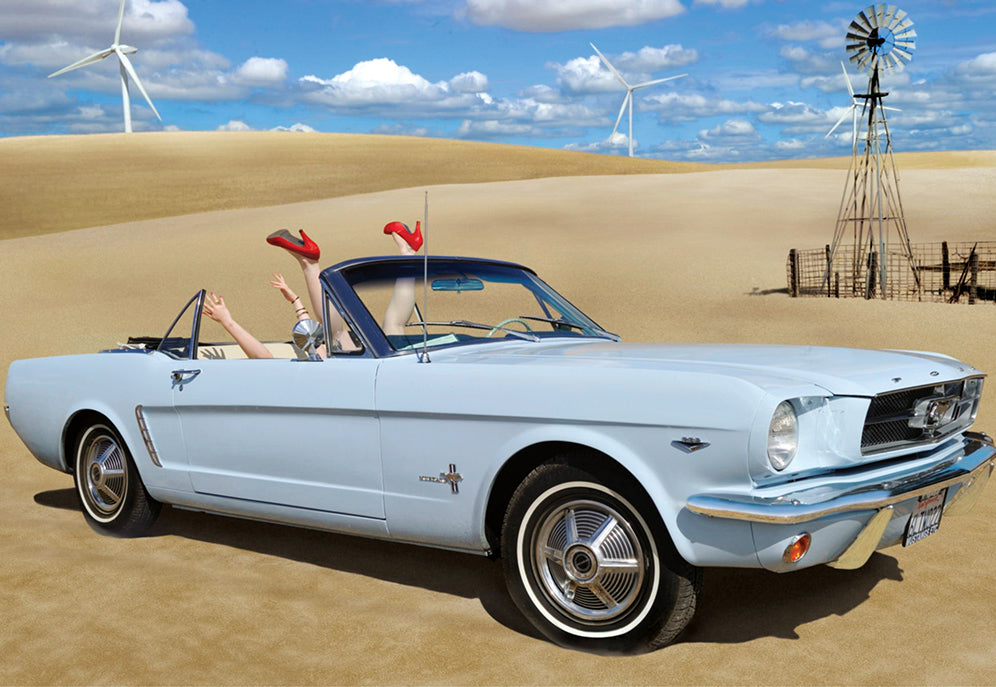 Table of Contents:  
10. 4 'Why's of Fine Art Investing
12. A more relaxed and diversified niche

13. Assured returns in a turbulent economy

14. Start as a collector, become a connoisseur

---
4 'Why's of Fine Art Investing
Lenscloud's expertise in the world of art collecting makes us the perfect starting point for any buyer or collector. While photography itself is an emerging niche, the shift in demographic towards millennial buyers provides a space for artistic inspiration, education and experience. 
What is most remarkable to us is the break-down of barriers between artists and collectors today. At one point, collecting art may have seemed and felt too inaccessible, possibly even too 'high brow', reserved for the ultra-wealthy. 
And while there certainly are more prolific photographers and photographs, there is also a greater possibility for connection between a buyer and an artist. 
As a buyer, you'll see, firsthand, the ways in which experiencing a photograph online, through the use of curated galleries or offering background on a photographer's process can help guide a new collector's strategy. 
So why does fine art photography in particular warrant this kind of focused investor attention?
---
An accessible price point
The opportunity to venture into collecting photography is appealing to a new demographic in particular. While it's easy to feel like you're priced out of the market with modern and contemporary art, fine art photography provides a way for starting buyers to enter into the activity and market but at a much more accessible price point. Prices are, in fact, usually lower than buying a comparable artwork by a contemporary artist. 
It's a sentiment echoed by Brandei Estes, head of photographs at Sotheby's auction house in London, who says that there's room at both 'ends' of the market — there is work that will sell and find buyers at £250,000 but collectors can 'still play' if they've got £3,000. And there are a variety of top photographers to choose from.
The goal for gallerists and platforms like Lenscloud is to connect artits to collectors. While there is never a guarantee with art purchases in general, and Lenscloud founder Laurent Cottier suggests that buyers should 'buy first of all what you love,' there are several very popular sellers in the space that even entry buyers and investors will find highly affordable. 
These include works by Emma Critchley, who specialises in underwater photography and portraiture, or the works of Maciej Urbanek, the winner of the Royal Academy Gold Medal in 2010. 
Collectors of Maciej Urbanek routinely come across prices around £720 for a 30 x 50 cm photo while 76.2 x 63.5 cm underwater photographs by Emma Critchley can go for £1550. Meanwhile, artworks from the John Kobal Foundation that are printed by hand and from the original negative, dating back to the 1920s start at £950 for a 40 x 30 cm gelatin silverprint.
---
A more relaxed and diversified niche
Art photography itself is a more relaxed niche, with several smaller specialities. Dystopian landscapes and even fashion photography are popular themes that find homes with buyers who know what they love when they see it. 
They're looking for ways to express themselves and to have an evocative photograph represent their personal tastes and preferences.
Not only is the form of photography itself more democratic and accessible but it is more conducive to digital media and translation. This means that it's fairly simple for buyers and collectors to learn about the history of the image, the process of the artist and find photographers that match their niche preferences. 
---
Assured returns in a turbulent economy
For collectors who are looking for a way to diversify their portfolios with an assured asset, art investments are the way to go. Fine art photography, in particular, offers a much more accessible price point, as we've seen, but still has the potential to not only increase over time but also be constantly in demand. 
Besides the stability that art offers as an investment, it's also wise to consider the way in which art markets themselves are becoming increasingly transparent, committed to showcasing the process behind the artist's work as well as behind the 'art' of buying and collecting. 
Photography, in particular, is more accessible in this way as gallerists, collectors and buyers are forming their own 'grassroots' collectives, educating one another on how to authenticate and buy. As a fairly new and emerging niche of collecting, fine art photography draws a much more democratic crowd and kind of collector.
Arthur Elgort | 'Hollie, May Saker, Watermill, NY, Dutch Vogue', 2015 
---
Start as a collector, become a connoisseur
Collecting fine art photography is unlike anything else. It's not only about the scarcity of the piece of art — with photography, it becomes about the process, the style, the message being conveyed or the form being played with. 
Always, there is a search for meaning and intention when it comes to fine art photography. At Lenscloud, we've seen firsthand how emerging artists themselves grow and evolve as the nascent collector does as well. Imagine 'discovering' a relatively obscure but 'rising star' right at the beginning of their artistic journey — and the commencement of your path as a collector.
Imagine being able to follow their art, choosing particular pieces for your collection over the next five to 10 years. Soundly, they're not only your favourite photographer, you've managed to capture the arc of their artistic career. You've transformed, yourself, through the art you've collected. 
Our clients start off as collectors but, in time, they transform into connoisseurs of the fine art and contemporary photography medium. It's a dialogue between artist and collector that never ends and Lenscloud is the facilitator of that ongoing conversation.